Résumé
I am a Sustainability & Innovation Director, Board Advisor and Organisational Change Expert, implementing long-term business strategies for multi-national FMCG organisations to positively impact people, planet and profitability.
My key strengths include: leading high-profile global transformation programs as B Corp trusted advisor that enable business as a force for good; innovating sustainable products and services through the entire value chain that align to customer desire for social responsibility; building strategic public & private partnerships to pioneer new business ventures and regenerative opportunities; and nurturing key stakeholder relationships up to Board level to credibly lead complex negotiations and embed Sustainable Development Goals into the DNA of the business.
Expériences professionnelles
Non-executive director / board advisor
Opaline SA , Orsières - Indépendant(e) / Freelance
De Mai 2019 à Aujourd'hui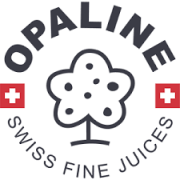 Chair for strategic innovations and partnerships, defining long term strategy for the Swiss B Corp and replicating its positive environmental and social impact in other sustainability-based businesses.


B (corp) advisor & executive coach
Jukairielle , Monts de corsier - Indépendant(e) / Freelance
De Octobre 2018 à Aujourd'hui
Avp global public affairs director
NESTLE SA , Vevey - CDI
De Février 2017 à Février 2019
Avp head of r&d chocolate center
NESTLE SA , Vevey - CDI
De Septembre 2014 à Janvier 2017
Avp head of global material & recipe management
NESTLE SA , Vevey
De Janvier 2010 à Août 2014
Corporate operations performance manager
NESTLE SA , Vevey
De Juillet 2007 à Décembre 2009
Procurement i&r manager
SSL HEALTHCARE FRANCE S.A.S. , Clichy
De Mars 2002 à Décembre 2005
Formations complémentaires
DULCO CHINOIS
INALCO
1988 à 1988
MAGISTERE NEGOC. INTERN.
Université Aix en Provence
1991 à 1991
PROGRAM FOR EXECUTIVE DEVELOPMENT
IMD,
2011 à 2011
Certified Executive Coach
ICF - Coaching
0000 à 2017
Parcours officiels
ESSEC – Specialised Master part-time – Stratégie et Ingénierie des Affaires Internationales – 2009 – La Défense

Compétences
Partenariats internationaux
Centres d'intérêt
Strategy Social responsibility
SDGs
Governance
Leadership for the next 7 generations
Coaching for HP