Situation professionnelle
Souhait professionnel
Poste
Directeur Marketing et Communication - Hospitality, Vins et Spiritueux, Luxe
Experience
De 11 à 20 ans
Rémuneration
Plus de 100 K€
Mobilité
33 Gironde - Royaume-Uni
Fonctions
- Directeur du marketing

Secteurs
- Agricole, Agro-alimentaire
- Loisirs, Hôtellerie, Tourisme, Restauration
- Autres services aux entreprises

Résumé
INTERNATIONAL EXECUTIVE with 20 years of experience in premium and LUXURY, both in small structures and large groups. Enthusiastic TEAM LEADER and pragmatic BUSINESS DEVELOPER with strong proven abilities in brand strategy, digital marketing, CRM, communication, and partnership development. I have a successful track record in modernizing traditional brands and developing their international footprint through product repositioning, digital transformation and business model turnaround. MULTICULTURAL AND MULTILINGUAL skills: Fluent in French (mother tongue), English and Spanish with strong working knowledge in Italian and Portuguese. I have 20 years of experience in international environments and team management.
Expériences professionnelles
Directeur marketing et communication - estates & wines
MOET HENNESSY , Paris - CDI
De Mars 2019 à Aujourd'hui
Direct report to CEO – ExCom Member – Management of a team of 15 – Budget: € 6M

OBJECTIVE:
Develop brand equity and optimize profitability of Business Unit. Transform leading brands Cloudy Bay and Terrazas into global reference brands. Revolutionize consumer approach through CRM building, data-driven marketing and content marketing.

ACHIEVEMENTS:
- Revamp Cloudy Bay and Terrazas brand platforms. Define brand purpose and new content strategy. Build communication platform and media plan (Cloudy Bay: €3m focused on USA, UK and Australia, Terrazas: €2m focussed on China, in 2021)
- Develop CRM programs. Define data capture process at Cellar door and digital touchpoints, elaborate engagement strategy and build Salesforce tool (objective: database of 200 000 consumers in 2 years)
- Accelerate Digital & Social media activation. Profesionalize content production, optimize efficiency through social listening, A/B testing, conversion and engagement analysis, build always on and targeted paid media campaigns.

BRANDS AND MARKETS
7 key brands: Cloudy Bay (NZ), Terrazas de los Andes (ARG), Cape Mentelle (AUS), Newton (USA), Ao Yun (CHINA), Bodega Numanthia (ESP), Château du Galoupet (FR)
5 key markets: USA, UK, Argentina, Australia, China
Directeur marketing et partenariats
RELAIS & CHATEAUX , Paris 17 - CDI
De Octobre 2014 à Octobre 2018
Management of a team of 10. Direct report to CEO

OBJECTIVE: Develop brand equity through strong client engagement and adherence of hotel affiliates. Challenge growth model.

MAIN PROJECTS
- Create international Loyalty Program (35.000 members)
- Develop digital communication, implement Data Management Platform
- Activation of brand ambassador Club (13.000 active members). Event organization
- Hospitality and restaurant service development (online booking, gifboxes, travel experiences, revenue management offers). Implementation and promotion on website, social media, CRM
- Prospect and close new sustainable partnership deals with complementary brands
- Lead business model turnaround. Refocus on added value to affiliates, reconsider distribution model.
- International coordination with country managers

RESULTS:
- 20% turnover CAGR in 2015-2017. Customer database increase from 400K to 900K customers
- Partnership revenue + 10% (+ € 260K on € 2,5M) in 2016. Strategic alliances with American Express, Visa USA, BMW, Moet Hennessy and Blancpain.
International product marketing director
RELAIS & CHATEAUX , Paris
De Octobre 2010 à Septembre 2014
Global marketing director - michelin guide
Michelin , Paris
De Juillet 2006 à Octobre 2010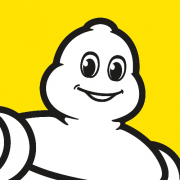 Management of a team of 3 - Direct report to International MICHELIN guide Director

OBJECTIVE: Brand international development and operational B2C marketing. Brand re-positioning, development of new identity. Business turnaround

RESULTS:
- Turnover +15% in 2010 Vs 2006 on a fast decreasing market
- Non-publishing turnover from 6% to 13% of BU turnover
- Development and launch of first guides in USA, Japan and Hong Kong.
- Creation and management of the B2C magazine "Etoile" (50.000 copies)
Product manager europe - michelin guide
Michelin , Clermont-ferrand
De Septembre 2002 à Mai 2006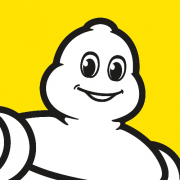 Formations complémentaires
Level 2 - pass with merit
WSET (Wine & Spirits Educational Trust)
2018 à 2018
Diplome international d'oenologie
Post Graduate Digital Marketing
The Institute of Data & Marketing
2020 à 2021
Parcours officiels
ESSEC – Grande École - Master in Management – 2000 – Cergy

Espagnol - Courant
Anglais - Courant
Portugais - Notions
Italien - Notions
Compétences
Customer Relationship Management (CRM)
Strategic Mkting, Product Line Strategy
Brand Awareness | Sales Promotion | Mark
Stratégie marketing, CRM, digital