Résumé
Result-driven professional who has developed over a 20-year career a track record in delivering value in challenging environments, across various front office positions - in Europe, Asia and Middle East - spanning product development, structuring, investment advisory and marketing. Known for reliability, open-mindedness and ability to work under pressure, combined with developed analytical, problem solving and communication skills, has built a strong reputation with clients and colleagues for proven ability to design, promote and effectively implement value-added solutions.
Expériences professionnelles
Senior capital markets consultant - emea
Tahmstone UK Ltd , London
De Janvier 2020 à Aujourd'hui
Cross asset structuring & esg specialist - emea
CACIB , London
De Novembre 2017 à Octobre 2019
Institutional cross asset solutions - middle east
BANK JULIUS BAER & CO. LTD.
De Avril 2016 à Octobre 2016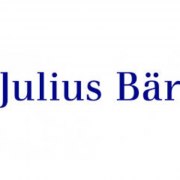 Institutional cross asset solutions - asia
BANK JULIUS BAER & CO. LTD. , Central
De Janvier 2015 à Mars 2016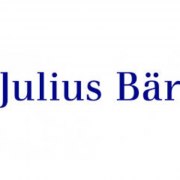 Head of product engineering - asia
COMMERZBANK AG HONG KONG , Hong kong
De Août 2012 à Décembre 2014
Institutional equity solutions - asia pacific
CITIGROUP GLOBAL MARKET ASIA LIMITED , Hong kong
De Novembre 2010 à Juillet 2012
Head of institutional sales - south east asia
BNP PARIBAS , Hong kong
De Décembre 2007 à Octobre 2009
Head of institutional sales - asia ex-japan
CACIB , Hong kong
De Novembre 2006 à Novembre 2007
Head of institutional sales - nordic region
CACIB , Stockholm
De Juin 2004 à Octobre 2006
Institutional sales
CALYON (GPE CREDIT AGRICOLE) , Montrouge
De Juin 1999 à Mai 2004
Formation complémentaire
Diplome d'ingenieur & DEA
Ecole Centrale de nantes
1995 à 1998
Parcours officiels
ESSEC – Specialised Master full-time – Assurance-Finance – 1999 – Cergy

Français - Langue maternelle
Anglais - Courant
Allemand - Courant
Suédois - Notions